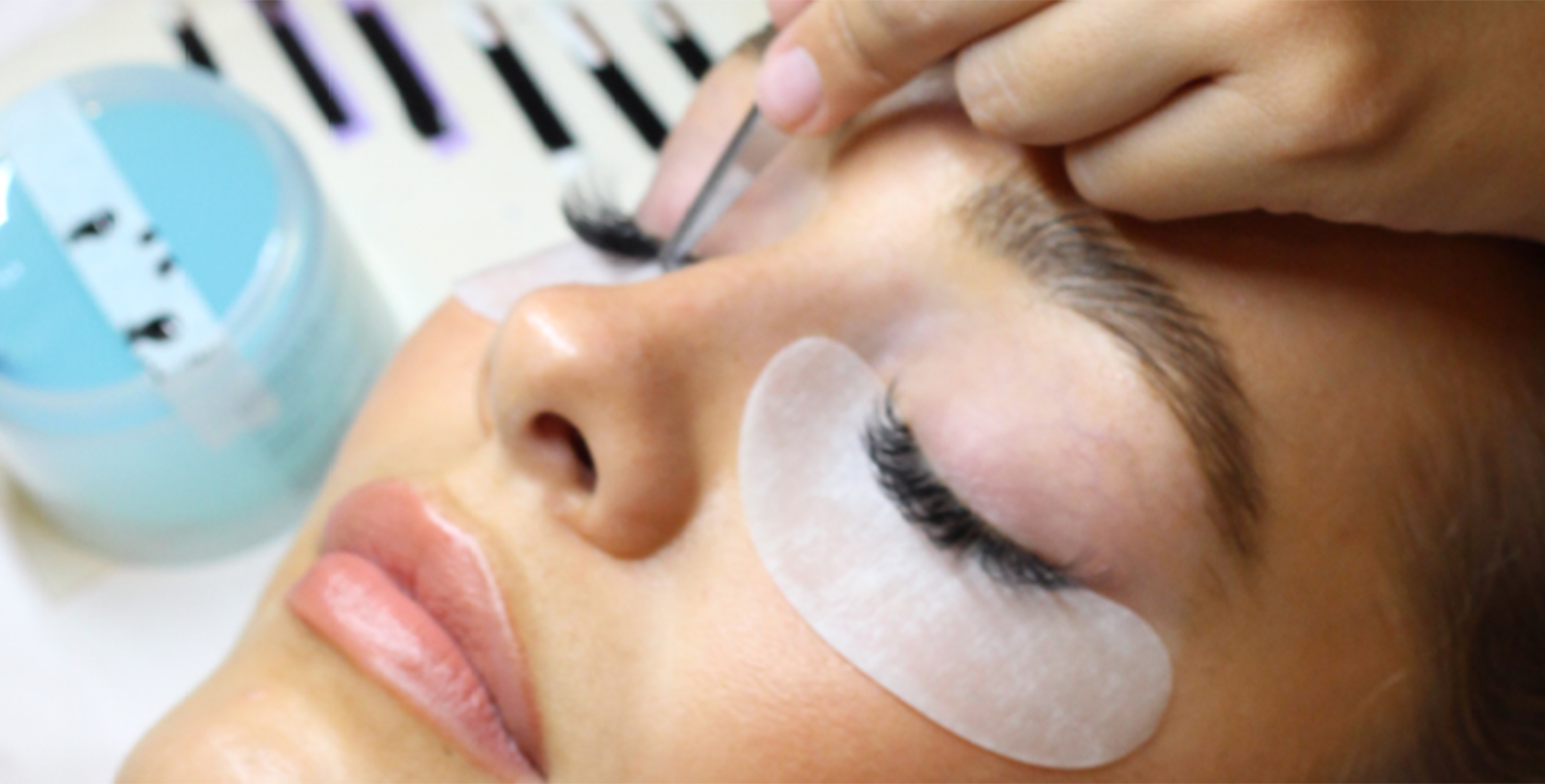 Lash FX Founder, Beverly Piper, has written guidelines to help your salon reopen when Lockdown ends!

READ BELOW TO FIND OUT MORE!
These are the general steps you can take in your salon space to ensure safety for you, your clients and staff.
Remember, we are here to help you! If you have any concerns or questions, please feel free to call us on 0208 500 9028 or email us on service@edc-ltd.uk
Setting Up Your Reception Area & Salon Space
- Set up a separate reception desk or dedicated area for incoming clients - this should be separate to your payment area.
TIP: If you have a small salon space, you can place a sign at the door which says 'Please wait to enter the salon if there are one or more people near the reception desk.'
- Protective visors, disposable masks, hand sanitiser and other PPE should be placed at both reception desks/areas.
TIP: Essential PPE is available on our Pro Shop! Click here to shop PPE!
Create a controlled pathway to allow clients in and out of the salon safely. You can use floor markings to indicate the way.
TIP: Make sure to accompany your client while they are in the salon to ensure social distancing with others in the salon can be maintained.
- Offer temperature control if possible and keep doors open as much as possible - this will ensure air can flow in and out of the space as well as enable clients and staff to avoid touching door handles.
- Door handles should be wiped with sanitiser after use.
- All magazines and promotional literature should be removed from the salon.
- No beverages should be served, but water should be made available using disposable cups. Ensure there is a bin for clients to dispose of their used cups safely.
- Sanitising stations should be placed around the salon and directly outside the toilet.
- The toilet area should be supervised to avoid close contact with others.
- Implement a staff rota to limit capacity within the salon.
- Offer your staff a comprehensive plan of the new safety and hygiene measures and ensure they are confident and comfortable with them.
Advice for Clients
- Assure clients that you will be making sure that you and all staff will be following every single measure to ensure the salon is a safe space for them to visit and have treatments.
- Advise clients to attend their appointments alone.
- Clients should be asked to wear PPE while in the salon. You should insist to replace any existing PPE they are wearing with your own on arrival.
- Encourage online bookings, rather than walk-ins.
- Wherever possible, please advise clients to pay by card. Protective finger shields are available when using the card terminal.
Performing Treatments
- Treatments will be carried out respecting social distancing guidelines, to be specified by the government nearer the time.
- All staff should wear PPE. Staff should use gloves and hand sanitiser, along with disposable masks where appropriate. Protective Visors are available and are comfortable to wear - these make it easy for clients to see your face. All PPE should be either replaced or sanitised where appropriate between clients.
TIP: Visors can be retailed too! Click to Shop Visors 
- If you have individual treatment rooms, utilise them. This will allow clients to enjoy treatments in privacy with their therapists. However, please ensure to keep the door open.
- No towels or couch covers should be used.
- All surfaces should be wipeable.
- Ensure you use new sets of sterilized equipment for each client, including tweezers for lashes. Ideally, you should have an autoclave on-site to sterilise all instruments in between clients.
- Make as much use as possible of disposable tools and products, which are to be used once only and disposed of safely.
- Protective desk visors should be used on the tables for all nail treatments.
Please remember, we are here to help you! If you have any concerns or questions, please feel free to call us on 0208 500 9028 or email us on service@edc-ltd.uk
Need to stock up on PPE? We have you covered. Visit our dedicated PPE Shop Page!